Stardoll has a new line for polished. Miss Stardoll World. If you are a stardoll suscriber, in the recent email they told you about this.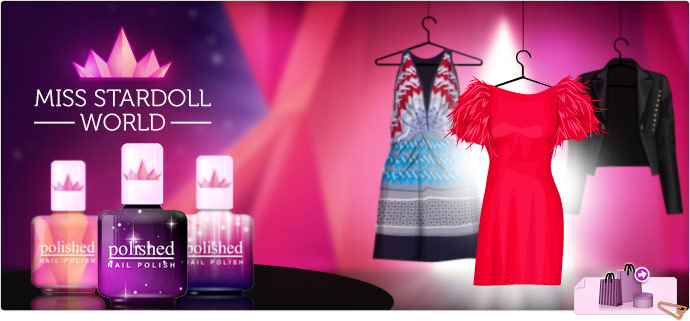 MSW fun is just getting started! This week we open the

Miss Stardoll World Store

, with eight new stylish clothes and one dazzling Interior. And don't forget your digits! Our

MSW Polished

line, coming Friday, is the perfect cherry to top off your competitive sundae.